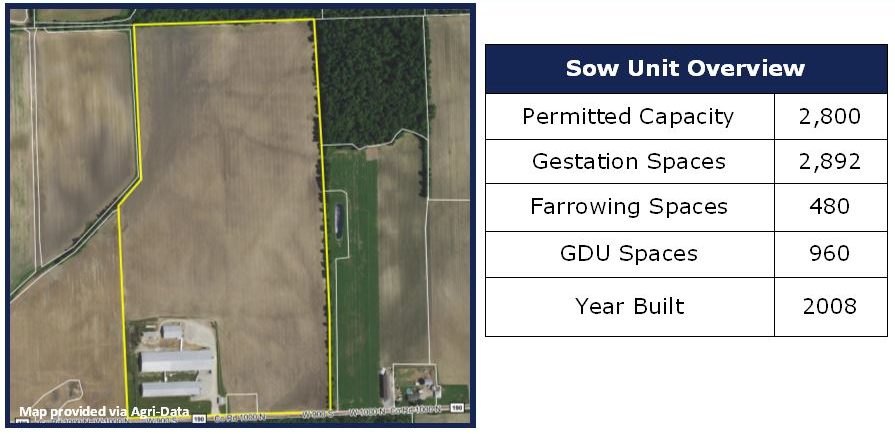 Leis Realty in cooperation with Growthland is offering for sale a 2,800 Breed to Wean production unit located in Jay County, Indiana.  This Sow Unit was constructed in 2008 and has been well maintained.  Breed to Wean Facility is located on a 80 Acre site with 67 Acres M/L in crop production.  This Production System is currently a contract grower for a large production entity.  Contract expires in April 2022 with an option to purchase the sows.  Herd is PIC 1050 Females and use PIC 800 Terminal Sire.
Other Highlights:
Well Maintained site with good access and infrastructure
Two Wells with Water Cistern Tank for adequate and reliable water source
New Farrowing Floor Frames in 2020
Separate Entrance with Shower for on site GDU Building
30,000 Gallon LP Tank\
Listed by Leis Realty. Leis Realty is working cooperatively with Growthland for advertising and marketing. Please call Dale Kenne Growthland at 515-368-1313 for more information.