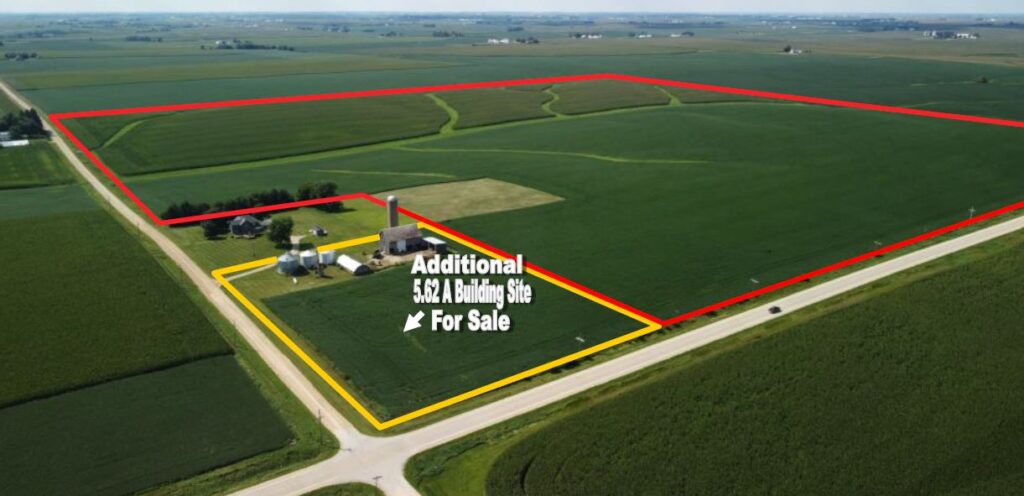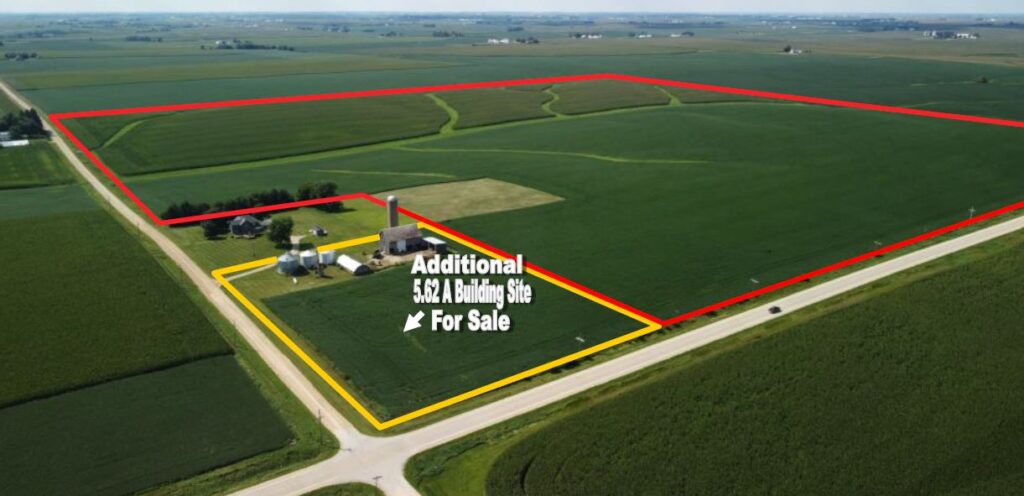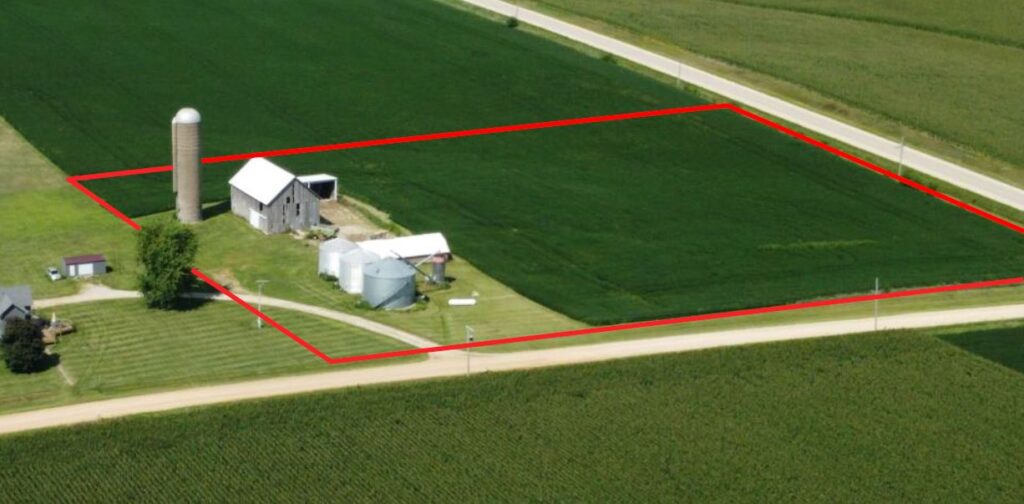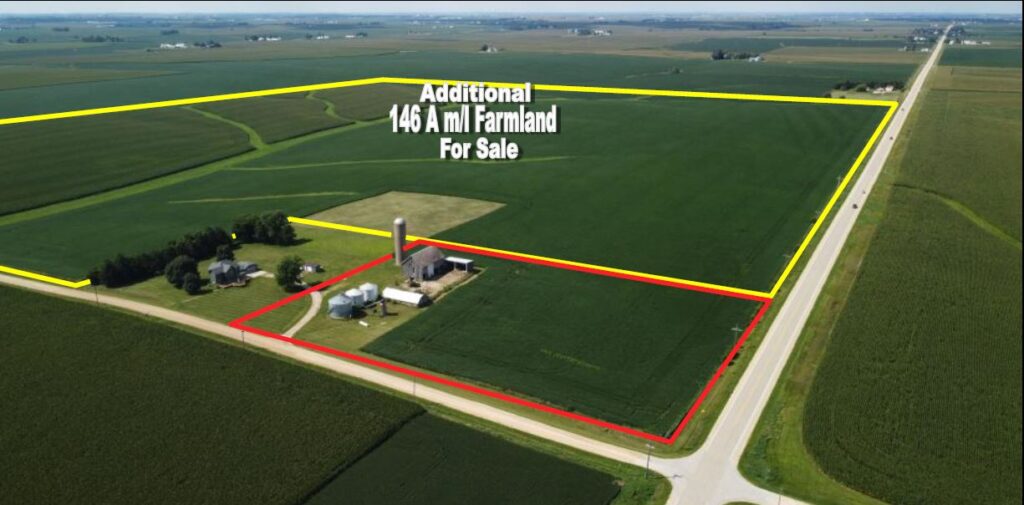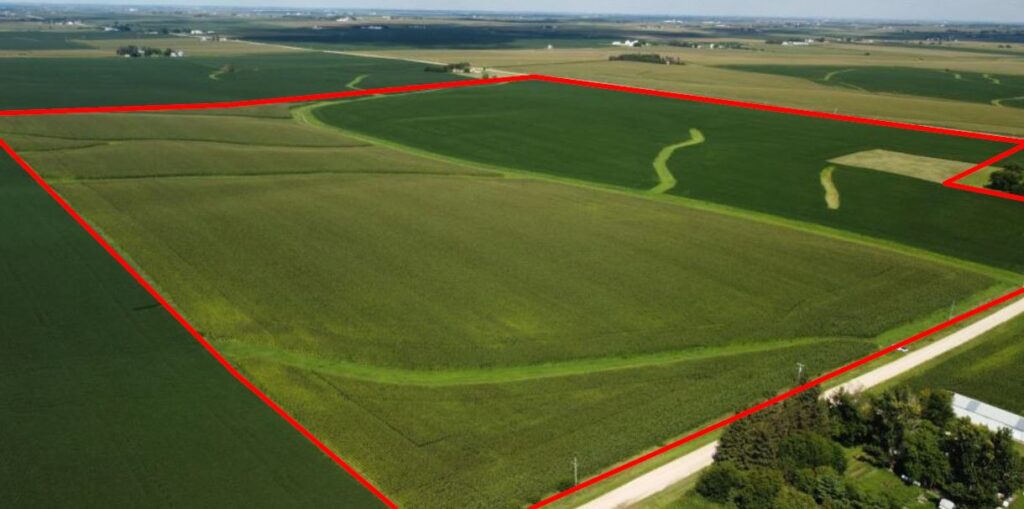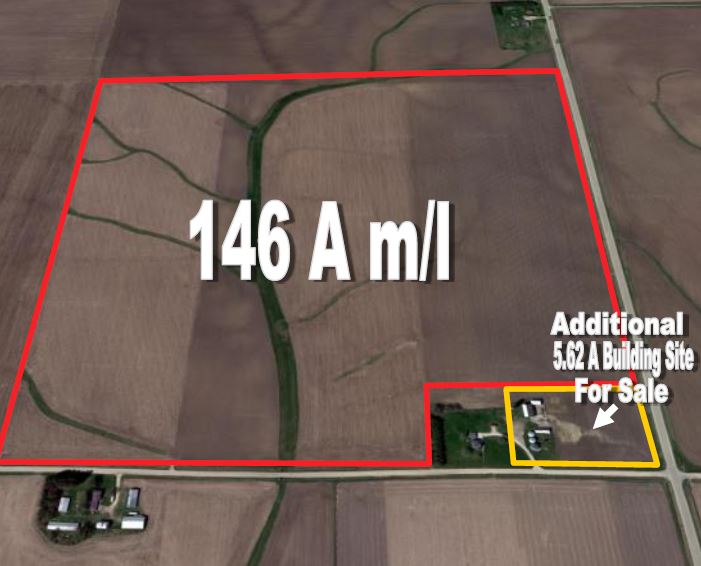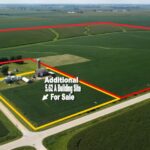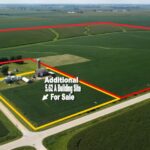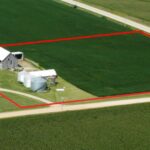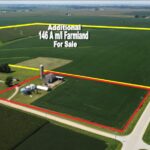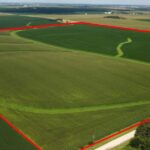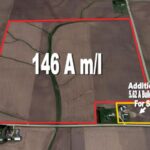 SOLD! – Cedar County 146 A M/L – Sold for $2,525,000
Location: Located five miles northeast of Tipton and 6 miles south of Clarence and Hwy 30 in Section 22 of Fairfield Township; bordered to the east by hard surfaced road, Quincy Ave and to the south by graveled 200th Street.
Acreage Breakdown:
FSA Acres: 145.44 A m/l
Tillable Acres: 145.44 A m/l
Taxable Acres: 146.03 A m/l
 Soil Productivity:  Tillable CSR2: 90.4
FSA Farm Base Acres:
Corn Base Acres: 97.23
Corn PLC Yield: 180
Bean Base Acres: 33.12
Bean PLC Yield: 52
School District:  Tipton School District
 Taxes: $5,266 annually
 Comments:  Opportunity to purchase a high quality Cedar County farm in an area with minimal public transactions. Surface water flows south through a network of grass waterways. There are approximately six acres of grass waterways that are considered tillable per Farm Service Agency. Farm is considered Highly Erodible (HEL).
Additional Land for Sale: Seller has adjoining 5.62 Acre m/l building site for sale.  Click Here For Details.
Follow us on Social Media!