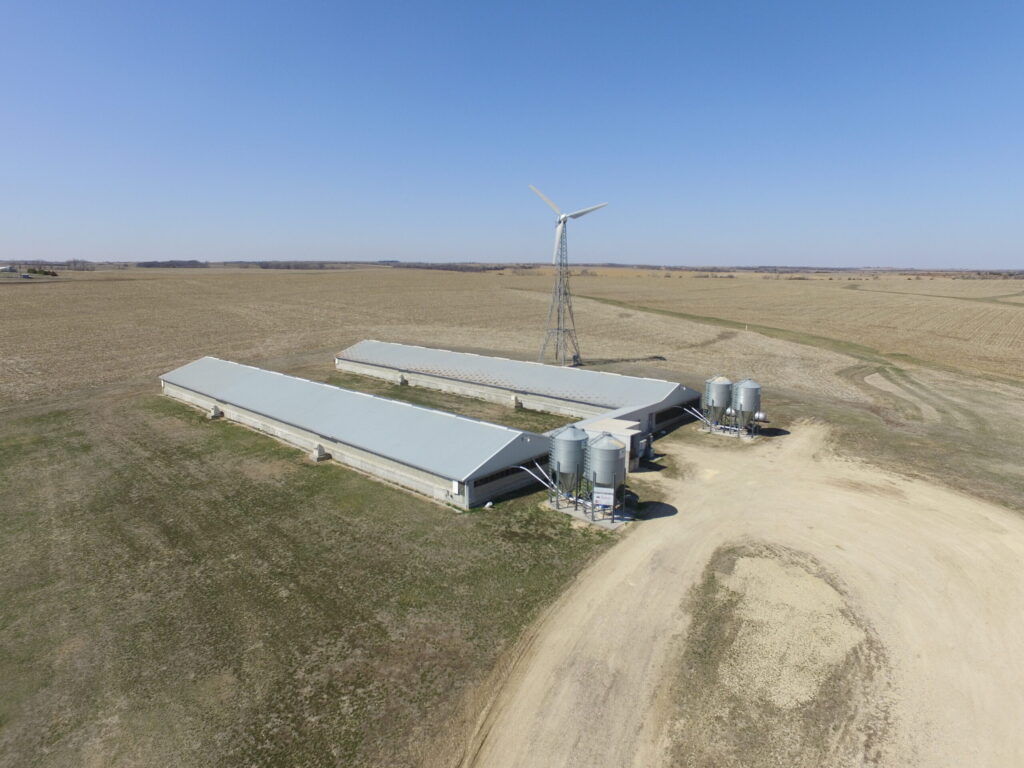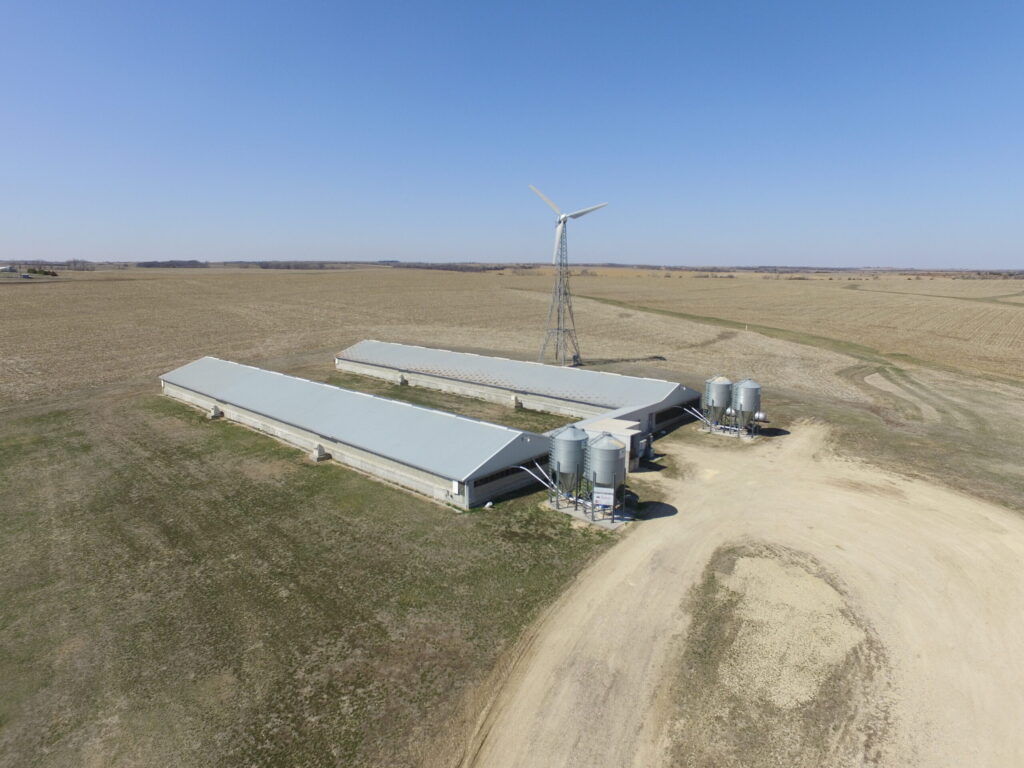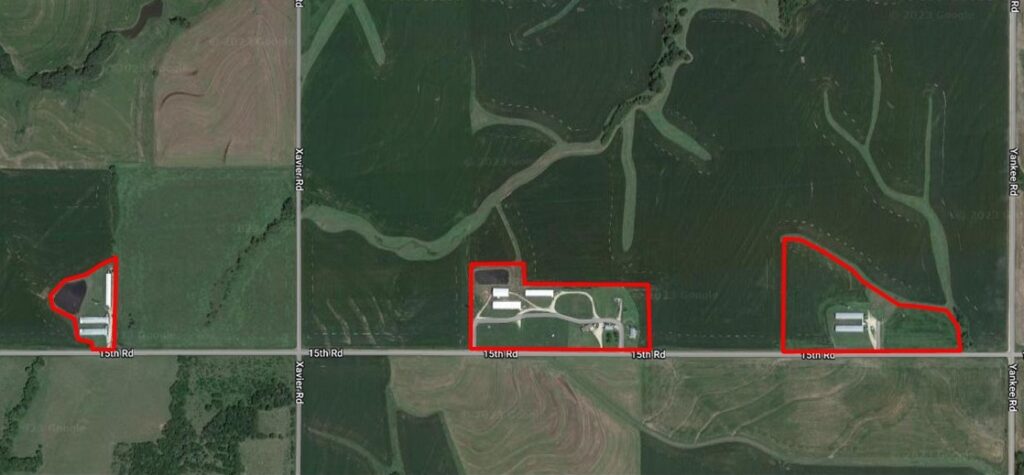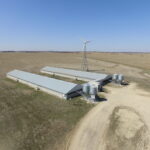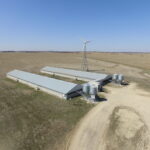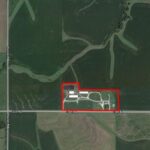 SOLD! Washington County, KS – 6,200 Finishing Spaces, 2,000 Nursery Spaces – Bids due by September 18th
Growthland is providing marketing support and is the consulting agency for this property located in Washington County, KS
Contact Ben Isaacson, consulting agent at 319-350-6084 for more details!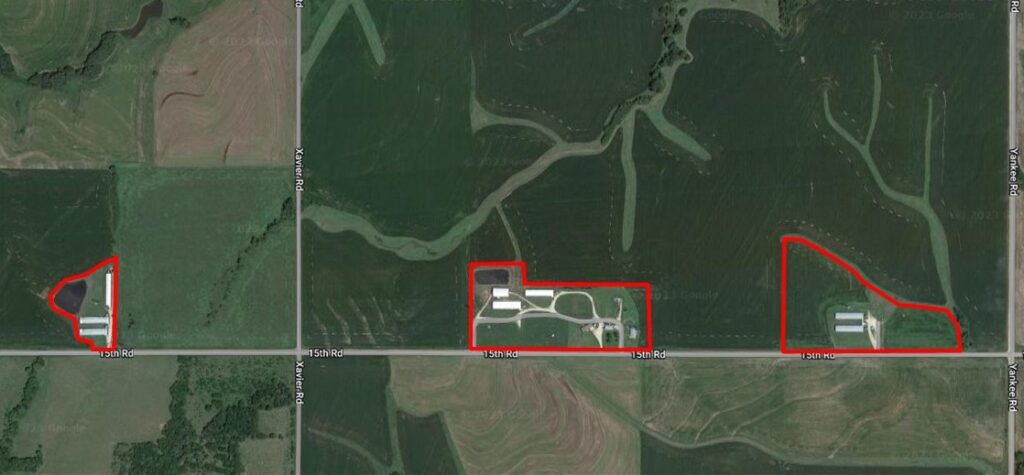 Addresses: 2475 15th RD  &  2547 15th RD  &  2581 15th RD Barnes, KS. 66933

Location: From Greenleaf KS Go north 4 miles to 15th RD. Turn right (east) Go 2 & 1/2 miles east to Nursery and Finisher on North side of the road. Continue along 15th RD to other facilities approximately 1/2 mile.

Manure: agreements in place. KS Permit # A-BBWS-H012   Fed Permit # KS0100692
Brokers Notes: Swine facilities available to lease out or utilize for own swine operation. An area pig producer has expressed interest in leasing the facilities from a qualified buyer. Producer will require new gating and feeders to attain a long-term contract. Pig producer will pay for labor and utilities, which limits the exposure to inflationary costs for the swine facility owner. Ask agent for more information regarding lease offering.
Bidding Instructions:
1) All offers must be received by September 18th at 5:00 P.M. at 325 C. ST. Washington KS
2) Cash offers, no contingencies. Minimum bid requirement of $1,350,000
3) Accept property "as-is", "where-is"
4) Possession subject to tenants rights
5) All offers must be submitted on the Midwest Land and Home Sealed Bid Form.
6) Seller reserves the right to reject any and all bids.
Bid forms are available at the office of Midwest Land and Home or on our website.
Showing Dates By Appointment Only:  Targeted showing dates: Thursday, August 31st and Thursday, September 14th
For more information or to view this property, contact Broker Mark Uhlik, 785-747-8568.
Terms: Ten percent of the purchase price required from successful bidder. Buyers will sign Real Estate Sales Agreement, purchasing with no financing contingencies, and must be prepared for cash settlement of the purchase at the time of closing. Target closing date 30 days after signing of purchase agreement
Conditions: This sale is subject to all easements, leases and any other restrictions of record. Buyer(s) have inspected the property and understand they are purchasing the property "as-is, where-is."  Any expenses post-closing are solely the responsibility of the buyer(s)
Agency: Midwest Land & Home and their Associates are Agents of the Seller
Drawings are close but not deemed accurate. Information has come from reliable sources but cannot be guaranteed.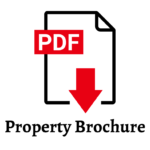 Details
City : Washington County, KS
County : Kansas>KS|Kansas>Washington County
Follow us on Social Media!