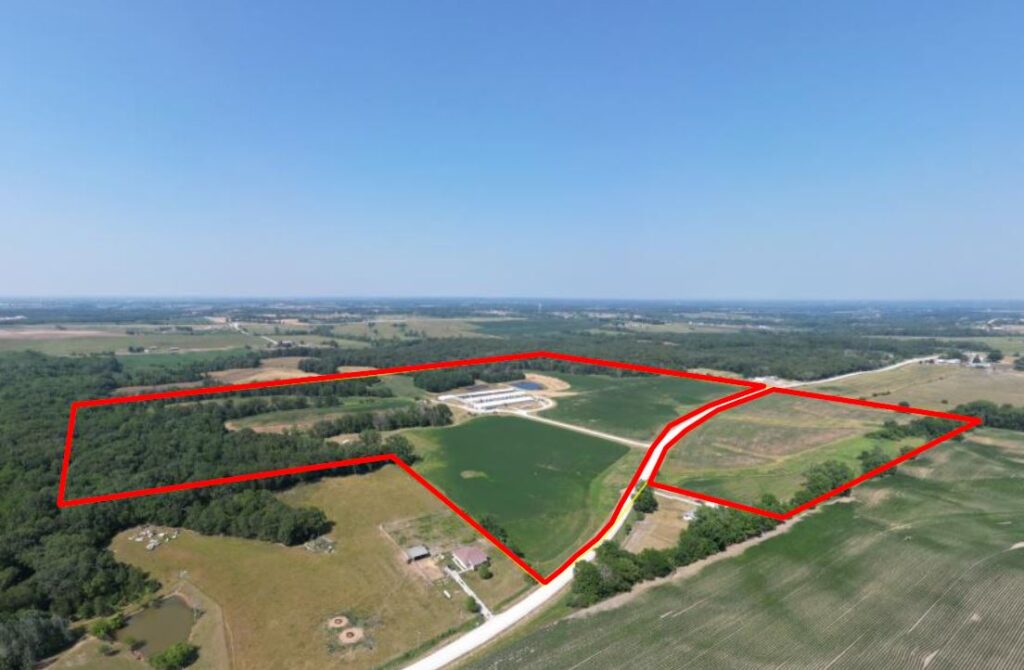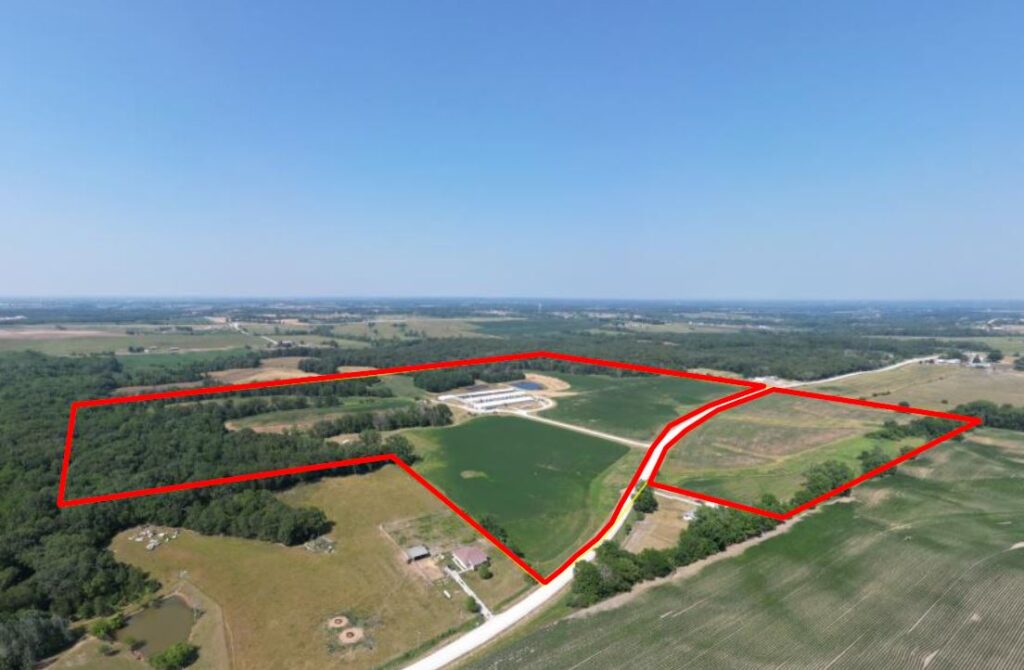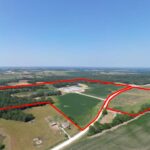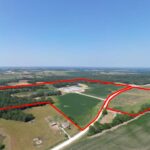 Jefferson County, IA – 107 Acres M/L – 51.74 Tillable Acres, Swine Facility & Recreational Appeal! – $800,000
Growthland is pleased to present for sale a unique Jefferson County combination farm with significant income potential.
Property Highlights:
107 total acres with 51.74 tillable acres; CSR2 for tillable land is 55.9
Balance of land has timber & ponds providing recreational appeal.
Includes a swine facility that Sellers willing to lease back for a year on a triple net basis (landlord responsible for real estate taxes & property insurance). Proposed lease rate of $60,000 per year for both swine facility and cropland; with an option to lease for subsequent years.
Located 1.5 miles southwest of Lockridge in an area managed for trophy deer herds!!
Access to the main part of the farm is from the South, along 232nd BLVD, or the East, along Varnishtree Ave, which bodes nicely for a North or West wind while hunting.
Contact Mac Chilton at 641-954-1869 for more information. Rare opportunity to purchase an income producing farm with tremendous recreational appeal.
Acreage Breakdown:
Taxable Acres:  105 A M/L
FSA Acres: 108.10 A M/L
Cropland Acres: 51.74 A M/L
Soil Productivity: Tillable CSR2: 55.9
 FSA Base Acres:
Corn Base Acres: 31.10
Corn PLC Yield: 94
Bean Base Acres: 14.90
Bean PLC Yield: 38
 Property Taxes: $4,182.00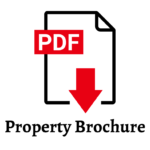 Details
City : Jefferson County, IA
Follow us on Social Media!