Great Health History & Opportunity to Expand if Desired!
Opportunity to purchase three shares of Zephyr Project, LLC., or 37.5 %. Operated as a 1,700 head sow unit built in 1998. Two farrowing rooms were added in 2017. Includes 158.70 acres and located in Rice County, Kansas near Geneseo. Salina is a half hour to the northeast. Other items:
Site has never had PRRS or PED, currently under a closure to become Myco negative.
Lagoon is over-sized and sized for expansion. Currently, no manure is applied due to evaporation.
Land base exists for expansion, but diligence is required for permitting and water.
Genetics: Maternal = PIC 42; Terminal = PIC Duroc
Site has three wells and two 5,000 gallon storage tanks
Includes 75 tillable acres, 66 acres of pasture, and three oil wells
Asking price: $892,500, or $297,500 per share. Allocation of value as follows: Sow Unit & Nine Acres = $850/sow, or $180,625/share; Livestock Inventory = $400/sow, or $85,000/share; Excess land (75 tillable acres & 66 acres of pasture) = $150/sow, or $31,875 per share.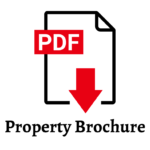 Listed by Agri Affiliates, Inc. Agri Affiliates, Inc is working cooperatively with Growthland for advertising and marketing. Please call Ben Isaacson for more information.