Growthland is offering for sale a 3,300 head Wean to Finish site located in Pocahontas County, Iowa on 7.04 Acres M/L.  The three 1,100 pig space finishers were originally constructed in 1990's. Capital Upgrades completed in 2021 and owner received a long-term contract grower agreement with a known producer (seven years remaining). Producer has indicated they would like to maintain this contract with a new owner (producer must approve new owner to assign).  Other highlights:
1) Updates in 2021 – Biosecure office with shower, Dutch entry to finishers, enclosed hallways, and septic system.
       2) Other upgrades from original – Loadouts, ventilation (chimneys, curtains, ceiling insulation), & feeders
       3) Manure Management Plan and manure agreements to surrounding cropland available for prospect to review
       4) Estimated at 60 % the cost of a similar, new facility; contract in place provides revenue similar to a new finisher
       5) Labor willing to stay in place for a transition period (six to twelve months)
RARE Opportunity for buyer to purchase an existing unit with minimal to no capital investment required to receive a longer term contract.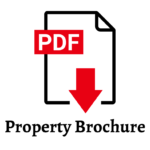 For more information contact: