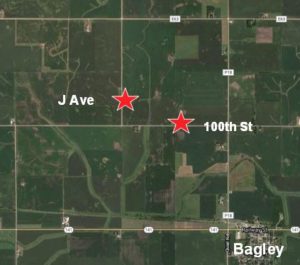 Agri-Management Services and Affiliates is offering for sale Two Filtered Swine Gilt Developer or Wean-Finish Sites in Greene County.  Each site has (1) 51' x 200' – 2 Room Building with bio-secure entrance with office/workroom/laundry.  Both were originally built in 2006 and remodeled into filtered  Gilt Development Units in 2012.  NEW Stainless Steel  Wean-finish feeders were added in 2020.  Both sites have been well maintained and are easily accessible.
Sites:
1.)  Fair Creek 100th St. – 1200 Wean Finish Spaces
2.)  Fair Creek J Ave. – 1200 Wean Finish Spaces
Opportunity to purchase existing sites in area accessible to several Midwest integrators and packers.
$465,000
For property brochure, click here.
Dale Kenne
Licensed Real Estate Salesperson in Iowa
Cell: 515-368-1313
Email: dale@agri-management.com