Property Highlights
Growthland is offering for sale Two 3,600 Head Swine Wean to Finish Sites. Buildings are 101' x 305' with Two (2) 50' x 304' Rooms. Both sites have Bio secure entrance with Shower/Laundry/Large Workroom and Enclosed Load Out.  Owner would sell separately.
Built in 2012 and 2013, well-maintained, and in great condition.
Approximately two years remaining on a triple net lease a buyer can assume (pending approval of the pig producer). Contract information available upon a signed Confidentiality Agreement.
Manure management plan and manure agreements to surrounding cropland available for prospect to review.
Priced at approximately 55 % cost of new!!!
Contact agent for more information or to setup a showing!!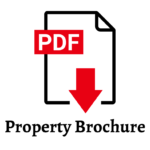 For more information contact agents: