Growthland is offering for sale – Two Swine Wean to Finish sites in Buena Vista County, Iowa.  Seller strongly prefers to sell sites together but open to selling as individual sites.
Highlights:
Each site has (4) 48' x 200' – 1,100 Head Buildings for a total of 8,800 Space between both sites.
Located within 2  – 1/2 miles that make a convenient pair of sites for management and labor.
Both sites have an unattached site office with shower and laundry facilities.
Manure Management Plan and manure agreements to surrounding cropland available for prospect to review.
Labor in place and desire to stay at sites with new owner if desired.
Both are currently under contract with a Known Integrator.  Great opportunity to purchase existing sites already in operation.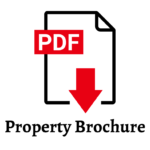 For more information contact Dale Kenne at 515-368-1313