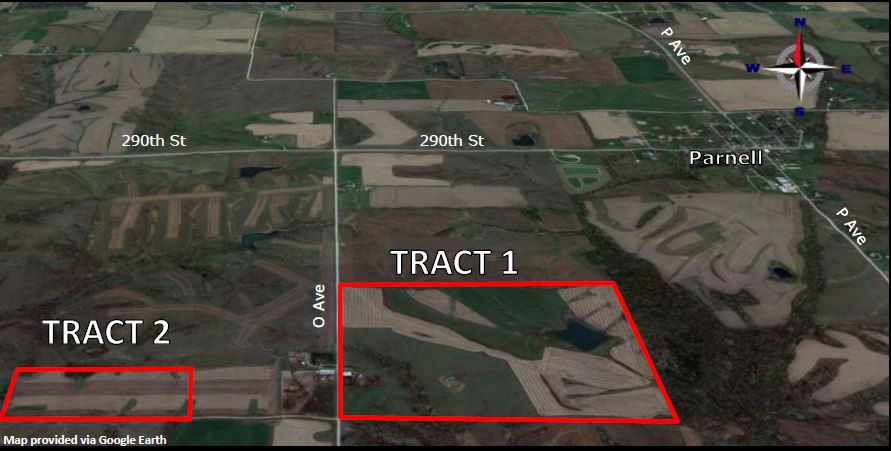 Offering 137 acres M/L of Iowa County farmland for sale at public auction. Located in Sections 8 and 9 in Fillmore Township.  Property will be offered as two tracts and will not be combined. Call our office at 319-377-1143 for more information.
Bidders must provide a "Bank approved letter of Credit" to be a qualified bidder.
Closing to be no later than 1/7/2022. Subject to court approval.
A copy of the sales agreement is prepared and ready for buyer to review prior to the auction. Call our office or agent for a copy of the agreement.
For property brochure, click here.
Bidding online or in person:
Tuesday, December 7, 2021 at 10 AM
The Gathering Barn
350 W Evans St, Williamsburg, IA 52361
For more information contact:
John Airy
Licensed Real Estate Salesperson in Iowa and Auctioneer
Cell: 319-350-0474
john@growthland.com
Ben Isaacson
Licensed Real Estate Salesperson in Iowa
Cell: 319-350-6084
ben@growthland.com
Dean Schott
Licensed Real Estate Salesperson in Iowa
Cell: 319-631-0050
dean@growthland.com